May has already ended WHAT THE HELL. Half of 2019 has already passed by, i have officially become a senior now, Ramadan came and went by ALL IN ONE MONTH?? Honestly, time is flying by way too fast. It seems like we're in some time travelling machine which is set on super fast speed. It will be 2020 in 6 months, guys. 2020. Aaah.
But anyway. It is what it is.
Moving on to talking about my month, it was an amazing month both in terms of reading and blogging (maybe moreso towards the last week of May). Also I know I'm late in posting my wrap-up, but I had Eid festivities going on and was really busy in that.
I pretty much neglected my blog this year around because of the constant load of studies, but once my vacations started I promised myself I would work on that and change it. So this post will be a quick summary of my month: books I read, shows I watched, my goals for the next month etc. Brace yourselves people, this will be longggg.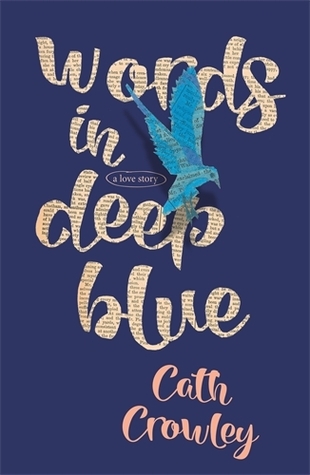 Wow, just realised my May was really diverse in terms of genre. I read a classic, a YA Contemporary, a fantasy and a non-fiction. *pats my back* Good work, eh?
Mrs. Dalloway: When someone says feminism and stream-of-consciousness in the same context, you can't help but instantly say "Virginia Woolf!" This book was in my list of classics to read and finally this semester I had to read this for one of my courses. The writing is brilliant! The stream of consciousness thing is done so well, you cant stop reading honestly. The amazing part is that this book takes place over a span of one day. ONE DAY ONLY. And its amazing to see how the thoughts of each person unravel over the pages and the two people who never meet in the story are least likely to be linked are the characters that are the most similiar. It is honestly an amazing read and if you're looking into strong female writing, look no further!
My Rating: 4/5
Words in Deep Blue: This was definitely a cute book. It features people who love reading, love stories beginning from bonding over books, setting is a bookstore and hidden love letters between books. Doesn't that sound like a book-lovers dream???? This whole premise just made the love in the book so enticing.
However, there are other parts to it and there is sadness. Death-kind sadness. I usually don't like sad books, but the way the story deals with it is really nice. The feelings of the characters just consume you. Which brings me to the characters, aaah love the character development. From the very start, it felt like I already knew the characters you know? The letters hidden in books for other characters basically tell you so much. Plus, one thing that I REALLY appreciated was that the side -characters did not just exist for the purpose of being diverse, or giving love advises or to add up to the MC's lives. The side characters had stories and lives of their own. Every character in the story served a purpose.
But aah problem: The first 100 pages are really slow, nothing is happening and it sort of got monotonous for me. ALSO. It was v predictable sort of. Maybe this is just me, but i like stories which prove me wrong and i had guessed the ending of the book before i had even read half of it.
So even though i loved the setting and the characters and the over-all plot, I just feel like it wasn't something out of the world, but it is definitely a book that every book-lover should read because WHO WOULDN'T WANT TO DATE SOMEONE WHO READS SO MUCH??
My Rating: 3.5/5
Every Heart A Doorway: OH BOY THIS WILL BE MY FAV FANTASY SERIES. I really really really hope it gets made into a movie because damn that would be so brilliant! This book is perfect in every way: plot, narrative, characters, twist, and oh don't even get me started on the world-building. A definite 5/5 rating! 
This was the first time I started watching a show without reading reviews on it first and I'm glad I did. I was really in the mood for some dystopian/thriller and this show provided me just that. The story-line was good and even though there were a few flaws in characterization and the plot, over-all it was a fairly good show.
My Rating: 8/10
This movie was umm….a ride. The narrative is superbly done, filming is amazing, acting is also umm…8/10. The setting is Shanghai, which is very rare to see in movies these days and I loved it! However, the basic message they were trying to portray didn't come off as well and I felt like the topic over-all, could have been dealt with better.
But over-all the movie was a 7/10 mainly because of the narrative and cinematography.
Yummy Mummies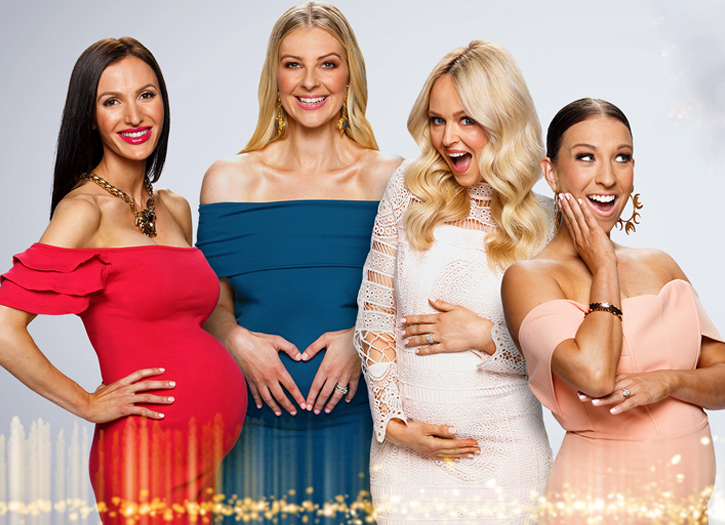 Oh Boy this show was hilarious!!!! It is basically a Reality TV Series which focuses on the lives of 4 pregnant Australian women. The series ends with one of the girls crowned as a "Yum Mum" – a mum who is equal parts glitzy, glamy as well also a good mom.
I know at this point you're probably thinking what the hell was wrong with me to watch something like this, I mean who could have this much amount of free time in their lives???? It's unbelievable that this series even got renewed for Season 2 HAHAHA. But trust me, it provided such a laugh ohmygod. I was rolling my eyes half of the time – both with annoyance and disbelief – i mean, DID YOU KNOW THERE ARE ARMANI MILK BOTTLES FOR INFANTS???
Their world is full of Range Rovers, Versace Baby Showers, Celebrity hairdressers (who are also good husbands and fathers) and the 10-episode series serves for perfect laughter, amusement and a glimpse into the lives of Australian rich bitches.
Reading Goals:
🌸 Read 2 ARC's
🌸 Read 2 E-books
🌸 Read 2 books from my shelf
Blogging Goals:
🌸 Do a Discussion Post
🌸 Post a book review every week
🌸 Post a movie review every week – which means posting twice a week
🌸 Work on my new blog design
🌸 Arrange my Goodreads Shelf
That's all for this month. I hope you all had a good May and happy reading/watching/chilling for the summers!!! x