Hi guyss!! I'm here with some really really exciting idea for a weekly post. So this isn't going to be your usual weekly meme where we talk about top 10 things or Goodreads Monday, even though we all know those are my favourite kind of posts. But sometimes I just crave for a little something different, you know, and after a lot of thinking and brainstorming I have come up with this kickass idea of sharing news and gossips about literature and drama.
It's supposed to be like a newspaper, except that it doesn't include all the boring talks about electricity shortages, politics or some street crime. Its going to be solely literature where I will very briefly discuss what's going on in the literary world; from authors to new book releases and book-turned-movie adaptations to just about anything literary. How about that??? I love to keep myself updated with literary news usually, so it would be awesome to share those little snippets with all of you as well!
7-August-2018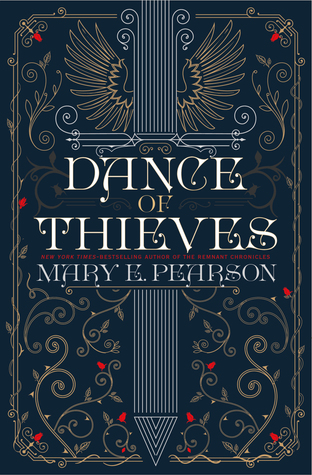 9-August-2018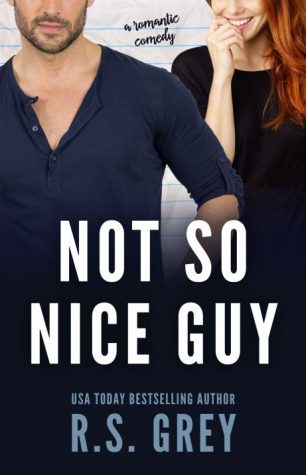 Oh boy, you have to read this synopsis because it is hilarious AF!
As you all know the Bollinger Everyman Wodehouse Literary Prize is the UK's only literary prize given to authors who have a flair for wit, sarcasm and laugh-out-loud moments in their books. Unfortunately this year, the Wodehouse prize was rolled over after the titles submitted for the prize failed to evoke the level of laughter that the Judges were expecting. It also should be noticed that in the past 18-years of the prize, the prize have been given to only 3 women.
"It is automatically assumed that men are superficially more funny and witty than women," says Marian Keyes, the funny international best-seller who writes about modern women in the modern world, and yet has never been shortlisted for a Man Booker Prize or the Wodehouse Prize.
Pertaining to this issue, the English comedian, actress and the writer of the best-selling "Losing It", Helen Lederer is launching her very own prize for funny female writers, the Comedy Women in Print Prize (CWIP).  This prize will longlist/shortlist and then eventually award the prize to the best, funniest female writer. The CWIP will offer two awards – a £2,000 prize for published female writers, and a £1,000 prize with a free place on the University of Hertfordshire's MA in creative writing for an unpublished writer (the university where Lederer herself studied).
The prize will open for submissions on 24 August, with a longlist announced in March 2019, a shortlist in May and the winners unveiled next June.
So apparently, this is the highlight event of the year in the United Kingdom. This year, it's running from the 3rd-27th August, displaying a wide array of children and adult fiction. However, the gossip is that a lot of authors that wanted to attend this festival were detained at the airport, or were made to go through lengthy, humiliating checking processes. One of the author was told that he had too much money in his bank account, which looked suspicious for a short-time travelling to UK for a festival. (Huh???)
According to Nick Barley, the festival director, a dozen authors were asked to provide three years' worth of bank statements to demonstrate financial independence, despite being paid to participate in the Edinburgh book festival, and having publishers and the festival guaranteeing to cover their costs while in the UK. Barley said any deposits that could not be easily explained were used as grounds to deny the authors' visas; one had to reapply three times due to her bank statements.
A permit-free festival visitor visa is available to artists appearing at 45 approved cultural events, including Womad and the Edinburgh Fringe, which means they do not require a certificate of sponsorship and only have to show bank balances for three months. However, the book festival is not on the list. Barley said that while the festival could apply to be added to the permit-free list, he hoped other festivals across the UK would come together to campaign for a new system. (guardian)
For more details, read the article at The Guardian. 
THERE IS A NATIONAL BOOK-LOVERS' DAY?! WHAAAAT.
I sometimes feel like I'm truly a disgrace to this book community. I mean who doesn't know about an event which revolves around the purpose of this blog and the bookosphere and something which I truly truly love! Omg now that I realise it, no wonder Book Outlet had a 24-hour sale on their entire stock. DAAMIT!
Anyway, now that i've missed the oppurtunity of enjoying the feeling (what was i even doing 2 days ago?!) how about you all share some funny, happening stories about YOUR day??? Another benefit of keeping myself updated with literary news: I get to learn new stuff haha!
The Guernsey Literary and Potato Peel Society
This new Netflix movie is all about how books can bring people together even from miles apart and how a book club kept people safe and sane during the wake of World War II. It starrs the real life Cinderella Princess and Mamma Mia star, Lilly James as a London writer who is struggling to get ideas to write. She exchanges letters with a stranger over a book (how cool!!!) and decides that they should meet.
It's a very cute movie, but nothing out-of-the-ordinary. The plot seemed to go tooo fast at times. Since I haven't read the book, I can't judge the movie too well, but it was more like 5/10 for me. If you all have read the book, as well as seen the movie, comment down your opinions!!
I truly hope guys, that you all are appreciative of this little idea of mine.
If you
want to contribute or write your own tid-bits of what's going on in your part of the world, please feel free to!
Don't
forget to link back so that I equally have the chance to get to know morree. 
Until then,
Happy Reading!