I think if it wasn't for blogging, I probably would never have made an effort to read a series. Mainly, because the sequeal almost always suck which just drags the existing story-line. But I see soooo many bloggers interact with each other over a shared love for some series, or their SHIP couple or the most hated villain etc etc and I was like, "Ok I've got to start reading atleast some series..maybe this time it will be different, yeah?"
Last year, I started Mara Dyer, Red Queen, Monsters of Verity and the Firebird series. I know it sounds like some pretty good progress I've made, but uhh no. Cuz I've only read first part of each of these and then was just too lazy to pick up the second book. I reeeeallly can't get into the feels for reading series ya'know. Stand-alones are SO much better to cope with.
But anyhow, in addition to completing the above mentioned series, I will also try to read a few more about which the internet and the bloggers are going mad about!
For starters, there's this huge Cassandra Clare mania going about. I've heard a lot about The Mortal Instruments but that's all about Shadowhunters and half-angels and I don't think I'm in the mood to read that kinda shit anytime soon. Infernal Devices, someone told me is amazing s hell but for that Mortal Instruments is important, right? Then comes umm…that Lady Midnight thing seriess..oh yaa, The Dark Artifices!!! But that's also based on the same worlds as TMI right? However, if one of these is like really really really amazingly, super duper addictive and good, I might give it a go. Just…not Mortal Instruments please.
One of the series that tops my list for this year is definitelyyyyy The Raven Cycle.
I have heard not one bad review on it, and people are apparently going crazy for Kaz.
2. The Red Rising trilogy by Pierce Brown
3. Daughter of Smoke and Bone Series by Laini Taylor
(The colour scheme for this is exactly the same as for Red Rising!)
4. The Grisha Verse by Leigh Bardugo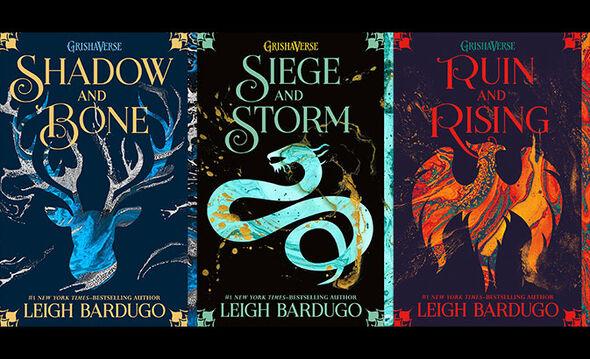 5. Queen of Hearts Series by Colleen Oaks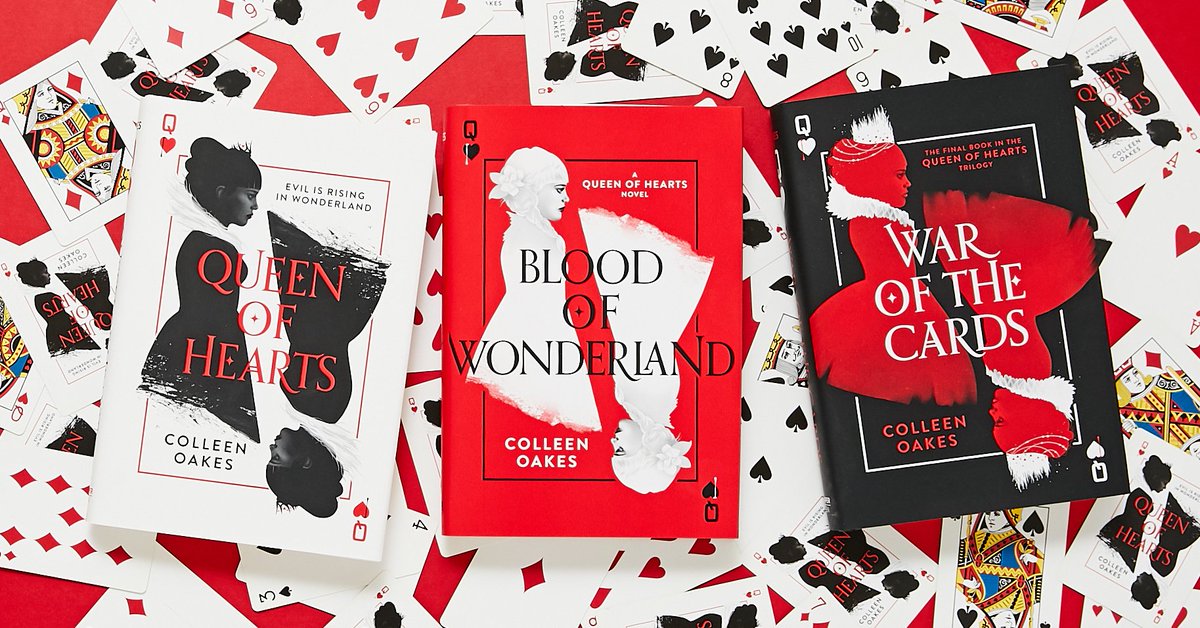 I know I've done around 3 posts and 100 lists of all the series I want to read, but these are the one that are my absolute list-toppers! I'm most definitely going to read these ones this year, hopefully before August (my aim, yes. Can I? I don't think so. Lol)
Are there any series that you're very excited to start/finish this year? Dark Artifices or Infernal Devices???
Let me know in the comments below! 
Until then,
Happy Reading! xx