Hi Readers!
I am a bit lazy to type out separate posts for a haul and a movie review and also because these two incidents happened on the same day back-to-back, it kinda feels continuous and flows when I talk about them in the same post. Lol.
ANYWAY.
I don't know how many of you are familiar with the Big Bad Wolf Sale but apparently it's a travelling book-sale that travels around the world (considering it has literally about a million books, I don't know how the travelling happens) but IT IS AWESOME. There are stalls of all genres possible; from science fiction, thrillers and romance to young adult, classics and non-fiction, the variety is endless. I already bought 11 books from the sale when I was in Lahore (a city in Pakistan where my University is) and now that I'm in Karachi where I live, the Big Bad Sale is here haha!
Following are the books I bought: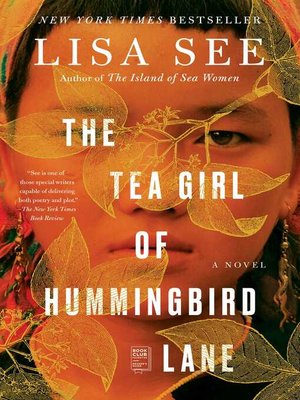 Synopsis:
In their remote mountain village, Li-yan and her family align their lives around the seasons and the farming of tea. For the Akha people, ensconced in ritual and routine, life goes on as it has for generations—until a stranger appears at the village gate in a jeep, the first automobile any of the villagers has ever seen.
The stranger's arrival marks the first entrance of the modern world in the lives of the Akha people. Slowly, Li-yan, one of the few educated girls on her mountain, begins to reject the customs that shaped her early life. When she has a baby out of wedlock—conceived with a man her parents consider a poor choice—she rejects the tradition that would compel her to give the child over to be killed, and instead leaves her, wrapped in a blanket with a tea cake tucked in its folds, near an orphanage in a nearby city.
As Li-yan comes into herself, leaving her insular village for an education, a business, and city life, her daughter, Haley, is raised in California by loving adoptive parents. Despite her privileged childhood, Haley wonders about her origins. Across the ocean Li-yan longs for her lost daughter. Over the course of years, each searches for meaning in the study of Pu'er, the tea that has shaped their family's destiny for centuries.
A powerful story about circumstances, culture, and distance, The Tea Girl of Hummingbird Lane paints an unforgettable portrait of a little known region and its people and celebrates the bond of family.
 Synopsis:
Eva and Jim are nineteen and students at Cambridge when their paths first cross in 1958. And then there is David, Eva's then-lover, an ambitious actor who loves Eva deeply. The Versions of Us follows the three different courses their lives could take following this first meeting. Lives filled with love, betrayal, ambition but through it all is a deep connection that endures whatever fate might throw at them.
The Versions of Us explores the idea that there are moments when our lives might have turned out differently, the tiny factors or decisions that could determine our fate, and the precarious nature of the foundations upon which we build our lives. It is also a story about the nature of love and how it grows, changes and evolves as we go through the vagaries of life.
So this is quite new for me, since it is a first non-fiction book that I purchased in a hard-copy form. I have read only two nonfiction books in my life (Bad Feminist and Subtle Art) and both of them were on my kindle.
I'm really not big on non-fiction at all, but this book had me at "great works of literature that improves your writing". I just randomly opened the book at "X-raying Sylvia Plath's writing: jolt of insight" and within 2 pages it had me completely and utterly engrossed in the text. Clarke does a fine job of analysing literary techniques and I really enjoyed it. It has material from Gatsby, Lolita, Virgil, Toni Morrison, Flannery O Connor etc.
I am really looking forward to reading the book!
Now onto the second part of my post; Review of Lion King!
These vacations I have literally spent my money going to theatre with an audience of 10-12 year olds. From Aladdin and Toy Story to Lion King now, I loveeee watching animated movies. I loved Aladdin so much that I'm ready to watch it another time, so naturally I was super excited for Lion King as well.
It isn't a bad movie by any means, but I feel like Aladdin was superbly done and in comparison to that, Lion King lacked at a lot of places. For starters, the animated, original version was really nerve-wracking, tugging your heart at various emotional scenes, no matter your age. But because the 'live-action' remake seemed so much more like animals taken out of national geographic; a lot of the actions, expressions and instances that were present in the animated version were absent from here, thus making the movie less enjoyable as I seem to remember it. The death of Mufasa is my favourite-gut-wrenching-heart-toying scene in the entire movie and if there is one movie scene that has to be given an Oscar out of all the Disney animated movies, this has to be the one! It highlights the peak of the father-son relationship between Mufasa and the cub, Simba. However, since the animated teary-faced Simba brought tears to my eyes, the realistic Simba failed to even move me or make me feel anything, emotionally.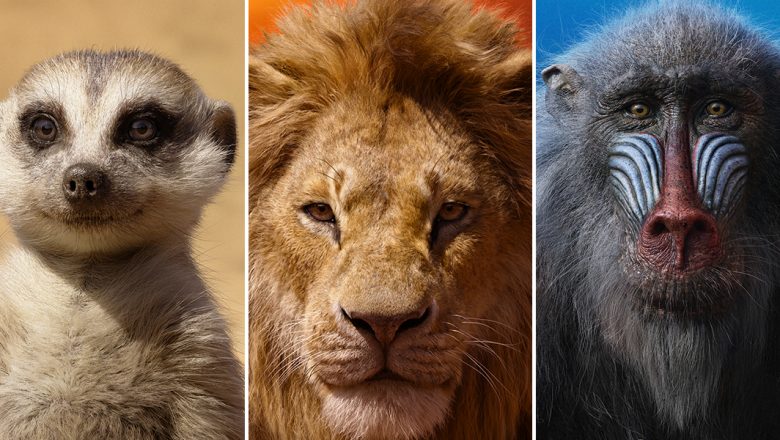 One thing I did like however was that the female roles were expanded on. There was considerable part of Nala and Sirabi (Simba's mother) highlighting their characters throughout. Like in the animated version, Nala and Sirabi only served as picturesque 'queens'. Also, Timon and Pumba scenes were iconic! They added light humour to the whole movie and I loved it!
Overall, it will be a 3/5 rating for me. Nothing can top off Aladdin!
Have you guys seen Lion King? What did you guys feel about it?
Tell me about your recent book hauls and movies watched!