So you know how everyone has that one book which got them into a habit of reading? Well, for me it was no particular book because I've been reading ever since I remember. But what I do remember is that grade 2-4 was the best reading period of my life because goddamn I read soooooo many amazing middle grade books aaah! Some of the characters are still my best/most liked characters ever.
Why do I like middle grade books?
They're short
almost always have amazing plots with little bullshit
almost always have such likeable cute amazing characters that you would want to be best friends with them
BOARDING SCHOOLS STORIES ARE THE BEST OHMYGOD (Although living on campus now makes me realise it's nothing like the life told in Malory Towers or St.Claires but still….in grade 5 it was very very fucking believeable)
OH THEY HAVE SUCH B.E.A.U.T.I.F.U.L covers!!
Now I have read aloootttt of middle grade books in my life. And I still continue to buy/read them. Mostly are cover buys bec aah cutest covers ever. Some of my faves which I already have read:
Naughtiest Girl Series by Enid Blyton
This was my first real collection ever. It had two editions and I owned all 10 books for in both editions. Saddest part? I didn't have a shelf back then and had kept these books in stacked in a corner of my cupboard and they got eaten by woodlice!!!!!!!!!!! EATEN.BY WOODLICE. I CRIED FOR A WEEK BEC OK 1/2/3 BOOKS WOULD HAVE BEEN OKAY BUT ALL 20 FREAKING BOOKS!!! Seriously, not one books was left from the collection. It was truly the saddest ever.
Anyway, these books follows Elizabeth, who is one of the naughtiest (ofc)and the trouble-maker of a child that could ever exist. Her parents have died (I guess??? I don't remember exactly) and so she is sent to this boarding-school where she tries her best to be expelled at every chance she gets. The first two books are literally her and her adventures and mischievousness and all the punishments she gets. In the third book, we have new characters and also one of her enemy-turned-best friends Julian. I REMEMBER HE HAD GREEN EYES AND WAS THE SMARTEST KID IN THE CLASS AND I LOVED HIM! Oh I miss this book sooooooo much. I think I should set again to make a recollection of this series. (P.S I do remember that book 7 was the most boring of all)
2. Akbar and Birbal retold by Neera Verma 
My mom got these books for me and I remember being utterly disappointed because they were extremely thin/short books and I had the unfortunate notion back then that thin books always had the worst stories. However, when I read them I LOVED THEM! It follows the adventures of court of King Akbar of Hindustan and his extremely wise, witty and clever courtier, Birbal. Honestly guys, your little ones should read this. It is so full of satirical humour and wit, I have read the entire series almost 20 times now. They're that good!
3. Malory Towers by Enid Blyton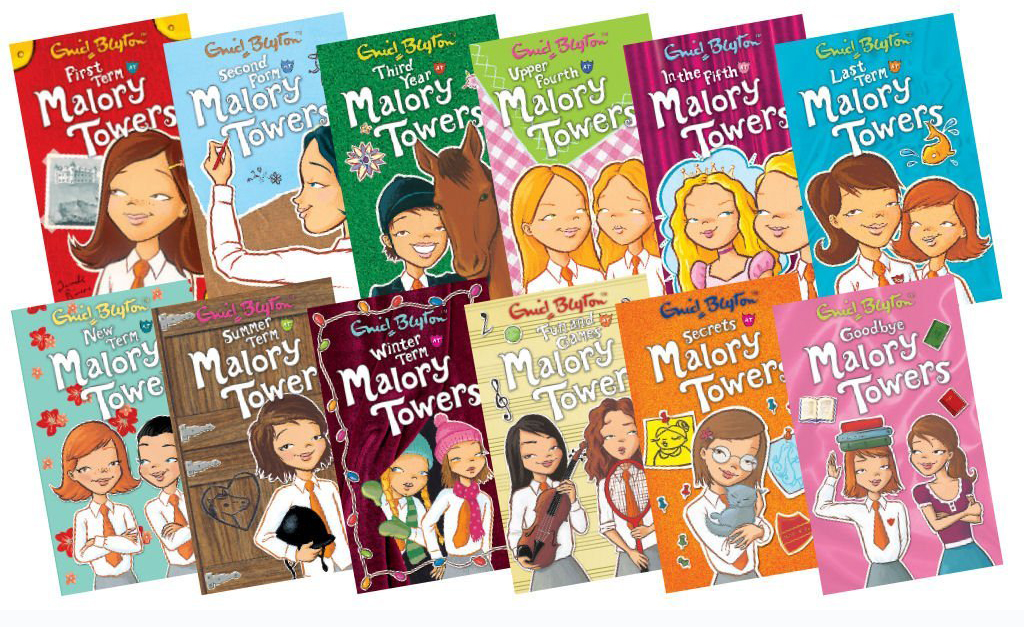 Read the Goodreads synopsis by clicking on the title.
After Naughtiest Girl Series, I got really fascinated by this one mainly because Boarding schools,duh. I loved it at the time and my friends and I used to re-enact the whole Malory Towers scene (LOOOOOL). Surprisingly though, I don't remember a single damn thing about the series. But…fun times!
4. Coraline by Neil Gaiman
Mentioning middle grade books without the mention of Neil Gaiman is an insult to all existing middle grade books. Neil Gaiman is one heck of a badass wonderful author of children's books. Although I saw Coraline's movie before reading the book, I absolutely loved the movie as well. I think I read the book when…last year?? BUT OH BOY DID I LOVE IT?!! And alllllllll the covers for this book are fantastic. See all the pretty covers and more love for Coraline in a previous post of mine here.
5. Alice's Adventures in Wonderland
I THINK THIS COULD MILDLY BE ONE OF THE BOOKS WHICH MADE ME LOVE…NO NOT READING BUT MADE ME FALL INTO A HABIT OF READING UNABRIDGED VERSIONS OF CLASSICS.
Haha yes you know how? Bec my first ever book read of Alice in Wonderland was literally a 20 page illustration with pictures book. I'm pretty sure I read that one a trillion times because I had memorized the entire book. In grade 2, I bought a sticker book of Alice from my school's book fair and ended up making an Alice diary of all Alice in Wonderland stickers. (Where the hell did that diary go, I have not the faintest idea.) Anyway, my mom seeing my love for Alice got me the original unabridged version of the story which had a really ugly cover btw. But I was so so ecstatic to have an original, unabridged copy that the cover was the least of my worries. Also I learned many new words from this book, including the discovery that "croquette" was a game like tennis. After this, I got unabridged versions of Peter Pan (which I hated) and Great Expectations (which I loved).
6. Heidi by Johanna Spyri 
ISN'T IT AMAZING HOW I STILL HAVE MY FIRST OWNED AND READ COPY OF HEIDI?!!!?!
I went to my mom's friend's house when I was 6 years old and I was bored out of my guts there. So mom's friend gave me this book to read to put me out of my boredom and damn I love that woman for giving me this book!!!! I read Heidi for the entire day that we were there, atleast maybe 10 times I don't know but I read it several times in one day because I loved it so much. (A little secret: I loved acting since I was a kid so I used to act out things I loved. After every read, I used to play Heidi with an imaginary Clara, grandpa and Peter!! Hahaha)
Books I recently bought but haven't read yet: 
7. A Place Called Perfect by Helena Duggan
THIS WAS PURELY A COVER BUY AND IT'S PAPERBACK IS JUST TOO CUTE AND THE SYNOPSIS IS ALSO TOO CUTE AND I AM GOING TO READ THIS BOOK THIS WEEK AND I AM VERY EXCITED AND ITS JUST TOO CUTE….AGAIN.
SYNOPSIS AND MORE INFO COMING SOON IN ONE OF MY UPCOMING POSTS.
8. The Penderwicks by Jeanne Birdsall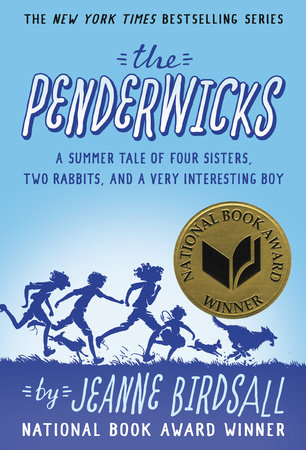 This was an "accidental" buy from Book Outlet. I really don't remember how this ended up in my cart, but I realized it only when I opened the BO package and found it there. Lol. Nevertheless, I'm glad because there's no such thing as too many middle-grade books.
9. Flights and Chimes and Mysterious Times by Emma Trevayne
This also I ordered from Book Outlet only last week. It reminded me ALOT of A Darker Shades of Magic Series because it also has a story of different Londons existing, only with a slightly different plot.
Synopsis: 
Ten-year-old Jack Foster has stepped through a doorway and into quite a different London.
Londinium is a smoky, dark, and dangerous place, home to mischievous metal fairies and fearsome clockwork dragons that breathe scalding steam. The people wear goggles to protect their eyes, brass grill insets in their nostrils to filter air, or mechanical limbs to replace missing ones.
Over it all rules the Lady, and the Lady has demanded a new son—a perfect flesh-and-blood child. She has chosen Jack.
Jack's wonder at the magic and steam-powered marvels in Londinium lasts until he learns he is the pawn in a very dangerous game. The consequences are deadly, and his only hope of escape, of returning home, lies with a legendary clockwork bird.
10. Cogheart Series by Peter Bunzl
Synopsis:
Lily's life is in mortal peril. Her father is missing and now silver-eyed men stalk her through the shadows. What could they want from her?
With her friends—Robert, the clockmaker's son, and Malkin, her mechanical fox—Lily is plunged into a murky and menacing world. Too soon Lily realizes that those she holds dear may be the very ones to break her heart. . . .
Murder, mayhem and mystery meet in this gripping Victorian adventure.
ANOTHER COVER BUY!!!
I literally did not even bother reading the synopsis at the back, I just instantly bought this book as fast as possible as if someone would come along stealing it from me. (I just have to be a little dramatic, don't I? *sighs*)
SO YA'LL. GET YOUR KIDS/NEPHEWS/NIECES THESE BOOKS IF YOU WANT THEM TO FALL IN LOVE WITH READING AND BE REALLY COOL SMART-ASS BOOK-GEEKS.
-Until then,
Happy Reading!!